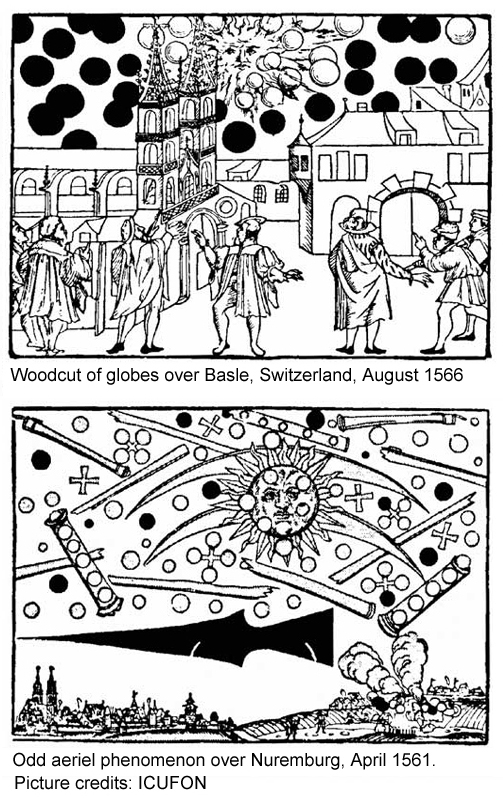 THE HISTORICAL CONTEXT:
Throughout human history there have always been tales of unearthly events; of shining spheres in the sky; strange luminosities and celestial visitations.
Most of the world's major religions are founded on, what today, we would call paranormal phenomena. In spite of our hi-tech, scientific civilisation, the fact is that, all over the world, millions of people still hold a cosmological view which has more in common with the paranormal than it does with orthodox science!
In most of the myths and revelations that have inspired the beliefs of billions throughout history, we find, in every country very similar tales and myths of Glowing Spheres, Luminosities and Beings of Light.
As we researched our own light phenomena, we discovered that what we were seeing and photographing in the 21st Century, was part of something that had been existing alongside humans for a very long time. Perhaps even before the Biblical writers recounted tales of shining angels, burning bushes and glowing spheres?
Strange airborne Luminosities and enigmatic Light Beings are not just the provenance of our own particular time. Even before cameras, European artists were depicting strange Orbs and spheres.